FINANCING
PLANS
5 Star Air offers financing programs to help homeowners start home
improvement projects quickly. Are you interested in getting your
system replaced or repaired?
LEARN MORE
AIR DUCT
CLEANING
Our long history and regular clients prove
that our service is qualified
800 686 5038
TRUSTED BY 1000+ CUSTOMERS
100% MONEY-BACK GUARANTEE
GET SERVICE ON YOUR SCHEDULE
For years, 5 Star Air has provided its clients with residential and commercial air duct cleaning they needed. We are one of the leading duct cleaners in the United States who believe in providing a healthy indoor environment to its clients and ensure they get their money's worth. If you have an HVAC system, then make the most out of your unit with our advanced duct cleaning services. Get fresh, clean air in your home or business by choosing us for your duct cleaning job.
We understand that duct emergencies can happen at any time. That's why we provide 24/7 emergency assistance for 365 days a year to ensure that you stay safe and healthy all the time. 5 Star Air offers both residential and commercial services such as:
Dryer Vent Cleaning

Duct Installation

Duct Removal & Installation

Dryer Vent Rerouting & Replacement

Duct System Condition Evaluation

Heating & Air Conditioning Services

Air Purification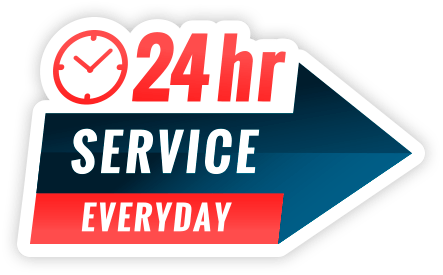 Our Customer Support Representatives
Are Ready To Help You 24/7!
How often should you clean air duct cleaning?
The National Air Duct Cleaners Association (NADCA) suggests that air ducts be cleaned every three to five years. Over time, dust and debris can accumulate in your duct system and can become a breeding ground for bacteria and molds. This could circulate throughout your home from your air ducts and cause bad health conditions in your home. You can greatly benefit from getting your ducts cleaned with a professional air duct cleaning company. With duct cleaning, you can have:
Reduced allergens such as pollens and pet dander

Improve Efficiency on your air handlers

Save up to 25% on electricity bills

Provide better Indoor Air Quality (IAQ) in your home

Reduce over 60% of pollutants and microorganisms in the air

Remove clogs & molds

Decrease carbon monoxide levels
At 5 Star Air, we deliver our service right on the same day as your call. Our technicians are licensed, insured, and have the necessary knowledge about all types of duct problems and their solutions. We provide a comprehensive service, including cleaning and disinfecting the ducts. All of our service staff are competent, professional, and available all the time to deliver the best service. Book us today and enjoy our exceptional service. We offer services all over the state of California including Los Angeles, Orange County, Pasadena, Beverly Hills, Malibu, Culver City, Santa Monica, Thousand Oaks, North Hollywood, Torrance, Long Beach, Playa Vista, Topanga, Huntington Beach, and Santa Ana.
Amazing service! Communication was important for us since me and my partner both work outside. The service was done to our expectations and beyond, the crew was professional and polite and I felt that they did everything they promised during the phone quote. We highly recommend them and will definitely use their services again.
Schedule Your Air Duct Cleaning Today
Are you struggling with hard water issues and dirty air ducts? Look no further than the revolutionary Halo 5 water and conditioning system. This innovative solution
Learn More »